Featured Image: Top half of the front page of Snohomish's first newspaper, the report on Christmas pictured below was published on page 3 under Local Items.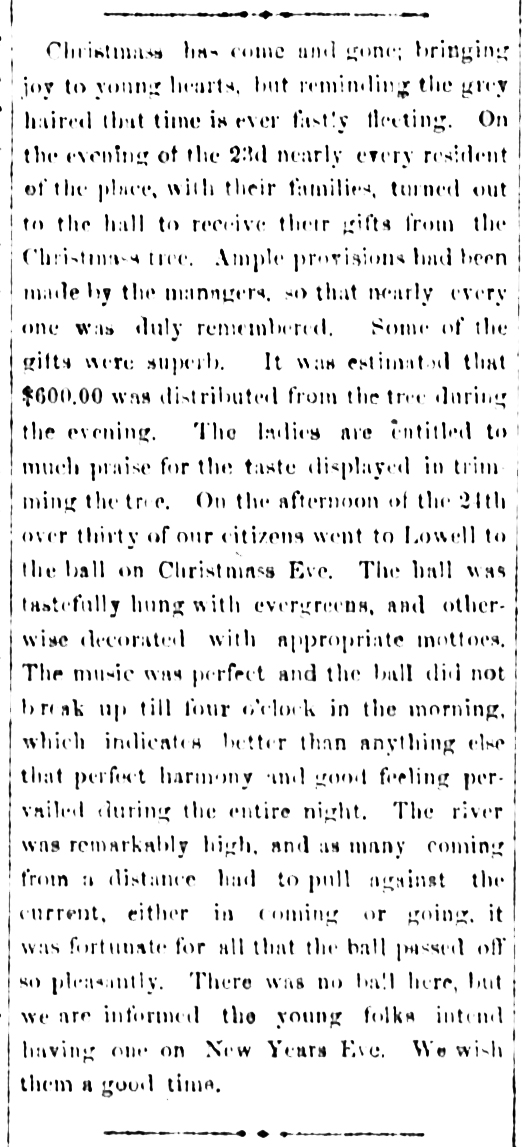 The Northern Star, Volume 1, Number 1, 15 January 1876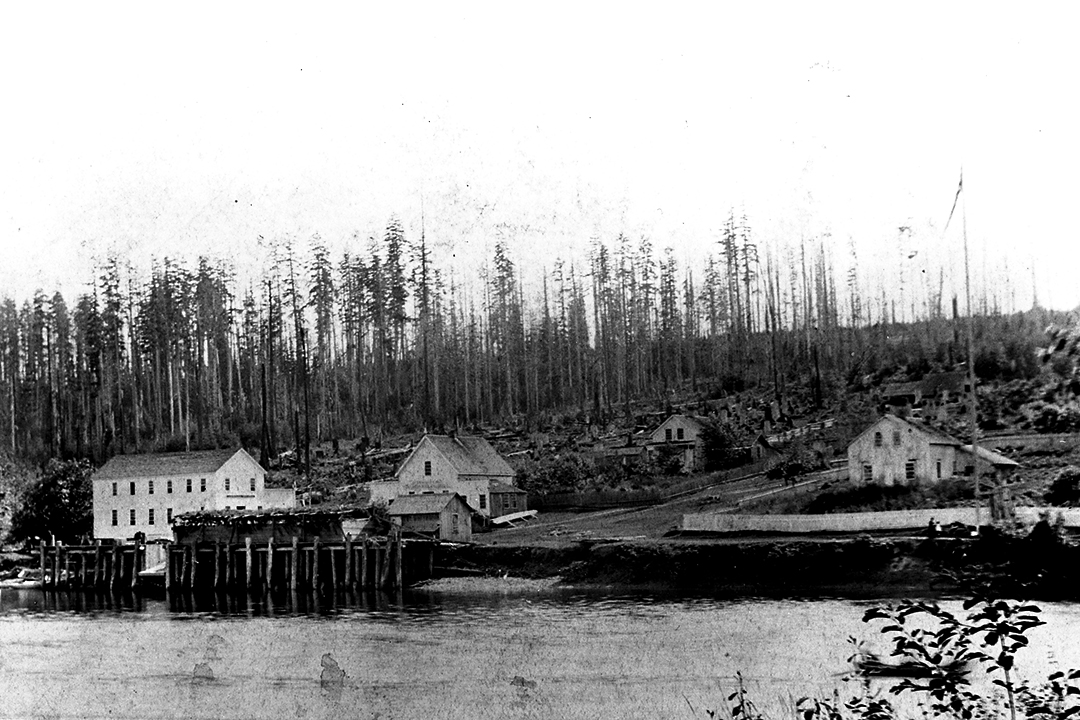 Lowell on the Snohomish River. Photograph by Gilbert Horton, circa 1885, courtesy UW Special Collections 12433.
A popular activity of early Snohomish residents was taking moonlight excursions six miles downriver to Lowell for dancing on the wharf, weather permitting, otherwise in a hall, as they did on Christmas Eve in 1875, according to the first issue of the Northern Star.
Read more about our first newspaper at Stop #7 on the Early Snohomish Heritage Trail pictured on the Home Page.
. . .