Our fine art book, J. S. White, Our First Architect: His Surviving Structures from 19th-Century Snohomish, features essays by local historian Warner Blake (Early Snohomish, Snohomish: Then and Now), and color portraits by Seattle photographer Otto Greule. White left nothing behind except his buildings, so I combed through newspapers of the time to discover White's story and identify his structures. Generously illustrated with over 60 historic photographs.
Produced by Seattle's Lucia|Marquand and published by the People of Snohomish and Friends in 2017.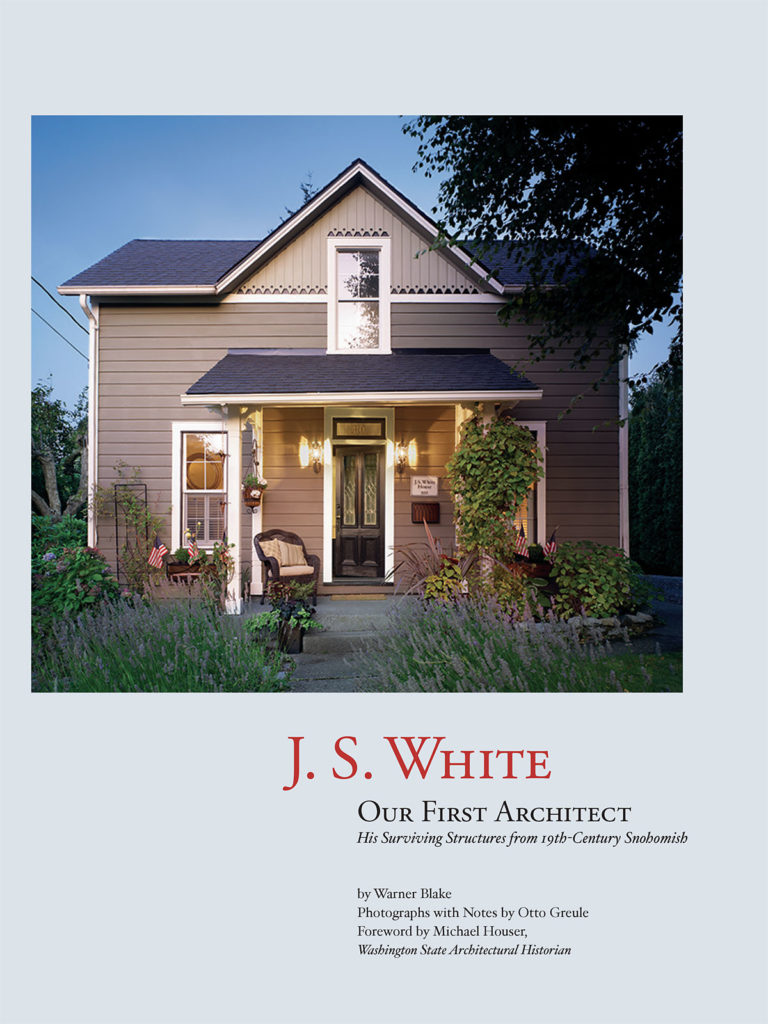 Book measures 8″ by 10.5″, click images to enlarge.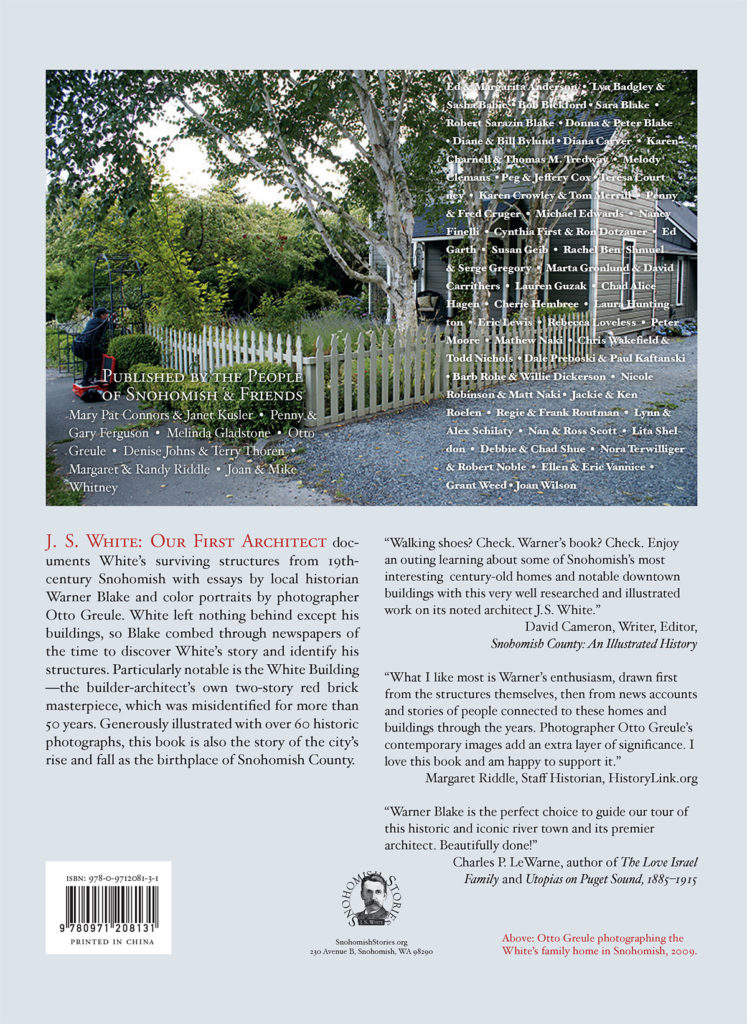 Here are the specs:
• Extent: 112 pages + endsheets + hardcover + head-and-tail-bands + dust jacket
• Trim size: 8″ wide by 10.5″ high, portrait format
• Text: prints 4/4 color + varnish on 157 gsm matte art paper
• Endsheets: print 4/4 color uncoated paper
• Hardcover: cloth wrapped over 3mm board, foil stamping on front and spine
• Dust jacket: prints 5/0 color + lamination 0n 157gsm glossy art paper
• Images: 68 digital
• All copies individually shrink-wrapped.
. . . .