Our fine art book, J. S. White: Our First Architect documents White's surviving structures from 19th-century Snohomish with essays by local historian Warner Blake and color portraits by Seattle photographer Otto Greule. White left nothing behind except his buildings, so Warner combed through newspapers of the time to discover White's story and identify his structures. Generously illustrated with over 60 historic photographs.
Produced by Seattle's Lucia|Marquand and published by the People of Snohomish and Friends in 2017.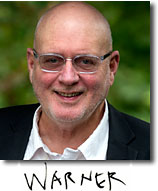 Happy to sign a copy with inscription for you: Only $29.95
(+ tax & shipping — USA)
To purchase by check please remit $36.68 ($2.73 tax & $4 shipping) payable to Snohomish Stories, 230 Avenue B, Snohomish, WA 98290.  
Ten percent is donated to the Snohomish Historical Society.


Unsigned copies of our Fine Art Book are shrink wrapped and available at the following fine bookstores:
Snohomish's Uppercase Bookshop, 360.217.8521;
Lake Forest Park | Third Place Books, 206.366.3333
Mill Creek | University Bookstore, 425.385.3530
Everett | Judy Matheson, Gifts, 425.258.2287
Seattle | Peter Miller Books, 206.441.1501
And online at Amazon.
. . . .