The Featured Image above of the renovated Carnegie Library building was taken Sunday morning, May 9, 2021; an interpretative sign for Stop #2 of the Early Snohomish Heritage Trail will be installed at this location.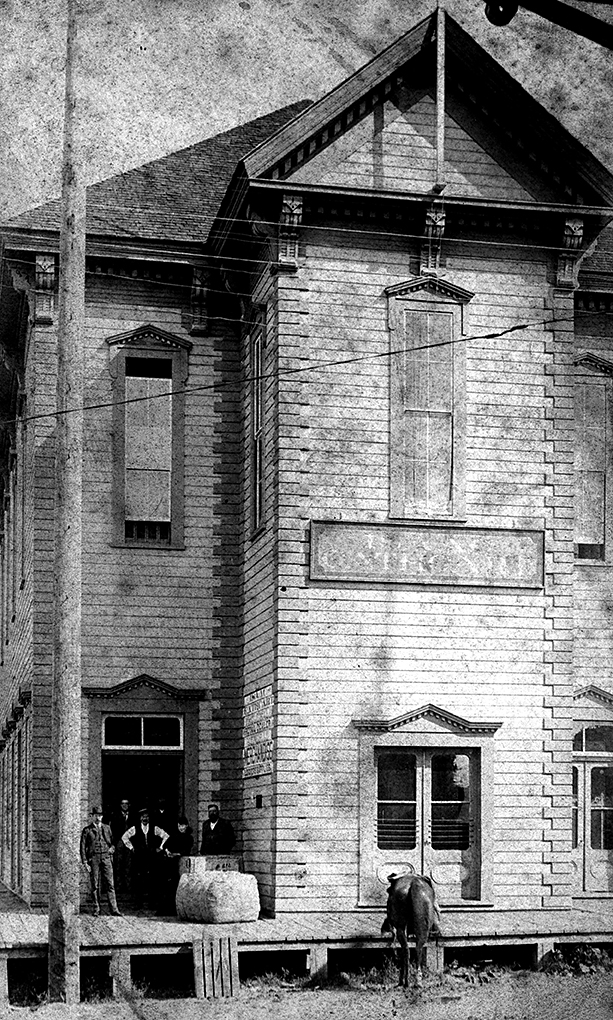 The Snohomish Atheneum's inspirational leader was Dr. Albert C. Folsom, scientific, literate, and a former army surgeon with experience in the Civil War. In his 40s, he settled in Snohomish around 1869 with a broken heart from a failed marriage, but also with over 1000 fossils, gems, and bones. He and Eldridge Morse led the way toward building a museum to exhibit his collection and provide a place for meetings. Moreover, the elite of frontier Snohomish pooled their private collection of books to form a lending library of some 300 volumes, including Darwin's Descent of Man (1871). The women members formed their own club and raised funds to purchase a piano for the building. It was the first piano of Snohomish, and it is still available for use in the library today. Issac Cathcart opened a store and upscale saloon on the ground floor — that appears to be him standing on the right of the group.
(From Early Snohomish, page 45.)
. . .