Featured Image: Snohomish Elite Outing, circa 1885.
Native-operated dugout canoes were vital to the growth of early Snohomish transporting both passengers and cargo.


The Northern Star 25 March, 1876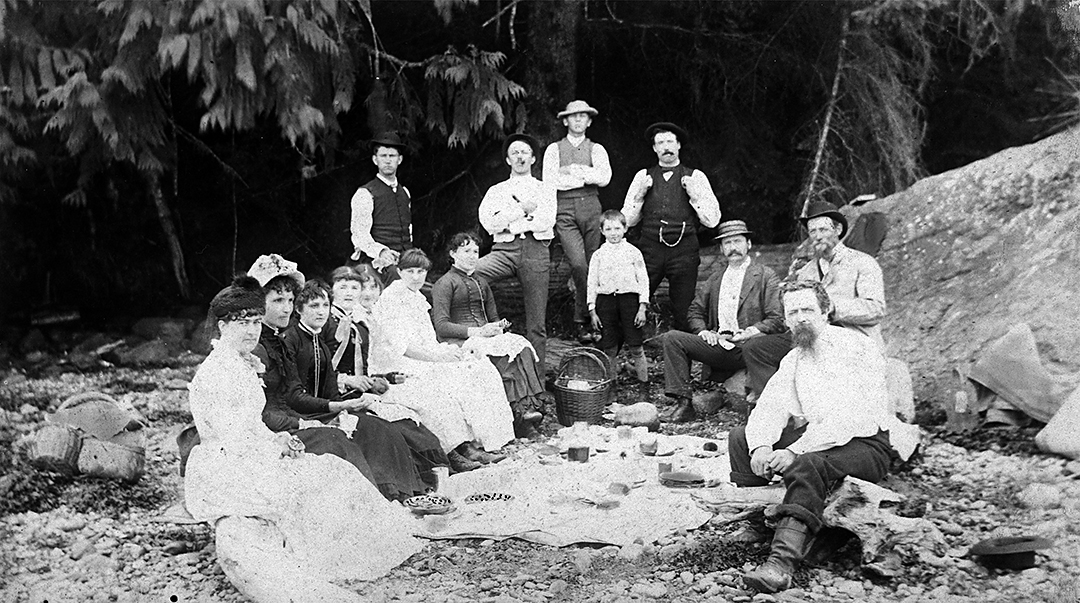 Snohomish Elite Picnic, circa 1885. On the left is the photographer's wife, Margaret Horton; next to her is Jennie Wilbur. Her husband, Lot Wilbur, is the first male on the right; and behind him is Eldridge Morse, the editor, and co-founder of the Northern Star, where he used the term "Snohomish elite" to describe the leaders of the community. Both photographs are by Gilbert Horton, courtesy of the Snohomish Historical Society. (Tap image to enlarge)
Learn more about the Wilburs at Stop #8 of the Early Snohomish Heritage Trail pictured on the Home Page.
. . .