With our fine art book officially released at our Gala Garden Release Party on July 13th, the 172nd Anniversary of J. S. White's birth in Tamworth, NH, we now move forward with Book Signings and Promotional Events.
We have two to announce: First, tune in on Friday, July 28th to KSER (90.7) for the Sound Living Call-in Show. Hosted by veteran independent radio broadcaster Ed Bremer, Karen and Warner will be his guests talking about the creation of our fine art book, while photographer Otto will be standing by in Seattle to join us by calling-in — and you can too: 425.303.9070.
Second: You are invited to talk Snohomish history and photography while we sign some books on the outdoor deck of the Uppercase Bookshop on Sunday, July 30, 2-4p. Both Otto and yours truly will be on hand and it's a grand time to purchase our fine art book and help support an independent bookstore as well as our publication. Those who have a pre-order copy are welcomed to join us for the signing.
(Thanks to Otto for setting up the group shot of the Angels & Publishers and to Karen for working the remote!)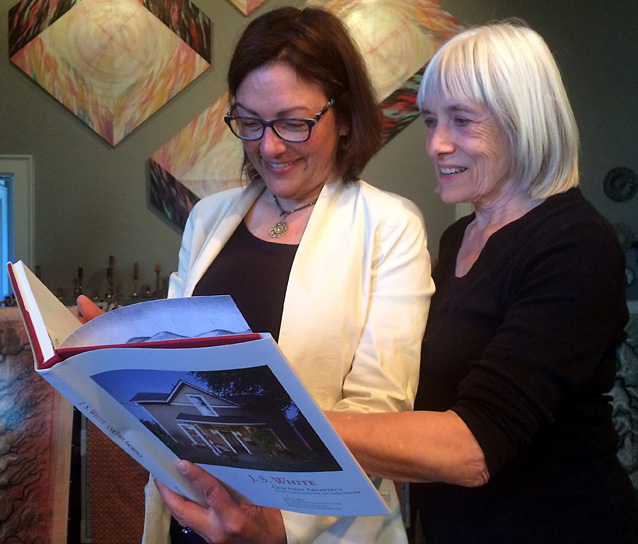 Finally, at a fundraiser for Congresswoman Suzan DelBene hosted in our studio, Karen presented Suzan with a signed: "as a friend of Snohomish," copy of our fine art book, which she promises to keep on the coffee table in her DC office.
We like that.
. . . .